Microchip Technology 24LC21A Даташит, 24LC21A PDF, даташитов
Другие PDF
  недоступен.
24LC21A Datasheet PDF :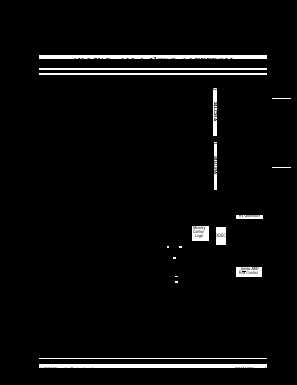 Description
The Microchip Technology Inc. 24LC21A is a 128 x 8-bit dual-mode Electrically Erasable PROM. This device is designed for use in applications requiring storage and serial transmission of configuration and control information. Two modes of operation have been implemented:
Transmit-only mode and Bidirectional mode. Upon power-up, the device will be in the Transmit-only mode, sending a serial bit stream of the memory array from 00h to 7Fh, clocked by the VCLK pin. A valid high-to-low transition on the SCL pin will cause the device to enter the transition mode, and look for a valid control byte on the I2C bus. If it detects a valid control byte from the master, it will switch into Bidirectional mode, with byte selectable read/write capability of the memory array using SCL. If no control byte is received, the device will revert to the Transmit-only mode after it receives 128 consecutive VCLK pulses while the SCL pin is idle. The 24LC21A is available in a standard 8-pin PDIP and SOIC package in both commercial and industrial temperature ranges.
Features
• Single supply with operation down to 2.5V
• Completely implements DDC1™/DDC2™ interface for monitor identification, including recovery to DDC1
• Pin and function compatible with 24LC21
• Low-power CMOS technology
   — 1 mA typical active current
   — 10 µA standby current typical at 5.5V
• 2-wire serial interface bus, I2C™ compatible
• 100 kHz (2.5V) and 400 kHz (5V) compatibility
• Self-timed write cycle (including auto-erase)
• Page write buffer for up to eight bytes
• 1,000,000 erase/write cycles ensured

• Data retention > 200 years
• ESD Protection > 4000V
• 8-pin PDIP and SOIC package
• Available for extended temperature ranges
   — Commercial (C): 0°C to +70°C
   — Industrial (I): -40°C to +85°C
Ссылка на страницу (HTML): 1  2  3  4  5  6  7  8  9  10  11  12  13  14  15  16  17  18 
English 한국어 简体中文 日本語 español
ru.datasheetbank.com
24LC21AT Даташит, 24LC21AT PDF Даташиты

производитель
Номер в каталоге
Компоненты Описание
Посмотреть

Microchip Technology
24LC21AT
1K 2.5V Dual Mode I2C™ Serial EEPROM


Microchip Technology
24LC21ATP
1K 2.5V Dual Mode I2C™ Serial EEPROM

Microchip Technology
24LC21AT-I
1K 2.5V Dual Mode I2C™ Serial EEPROM

Microchip Technology
24LC21AT/P
1K 2.5V Dual Mode I2C™ Serial EEPROM

Microchip Technology
24LC21AT-/P
1K 2.5V Dual Mode I2C™ Serial EEPROM

Microchip Technology
24LC21AT-IP
1K 2.5V Dual Mode I2C™ Serial EEPROM

Microchip Technology
24LC21AT/SN
1K 2.5V Dual Mode I2C™ Serial EEPROM

Microchip Technology
24LC21AT-I/P
1K 2.5V Dual Mode I2C™ Serial EEPROM

Microchip Technology
24LC21AT-ISN
1K 2.5V Dual Mode I2C™ Serial EEPROM


Microchip Technology
24LC21AT-I/SN
1K 2.5V Dual Mode I2C™ Serial EEPROM
ru.datasheetbank.com
24LC21A Даташит, 24LC21A PDF Даташиты

производитель
Номер в каталоге
Компоненты Описание
Посмотреть

Microchip Technology
24LC21A
1K 2.5V Dual Mode I2C™ Serial EEPROM

Microchip Technology
24LC21AP
1K 2.5V Dual Mode I2C™ Serial EEPROM

Microchip Technology
24LC21AT
1K 2.5V Dual Mode I2C™ Serial EEPROM

Microchip Technology
24LC21A-I
1K 2.5V Dual Mode I2C™ Serial EEPROM

Microchip Technology
24LC21A/P
1K 2.5V Dual Mode I2C™ Serial EEPROM

Microchip Technology
24LC21ASN
1K 2.5V Dual Mode I2C™ Serial EEPROM


Microchip Technology
24LC21ATP
1K 2.5V Dual Mode I2C™ Serial EEPROM

Microchip Technology
24LC21A-IP
1K 2.5V Dual Mode I2C™ Serial EEPROM

Microchip Technology
24LC21A-SN
1K 2.5V Dual Mode I2C™ Serial EEPROM

Microchip Technology
24LC21A/SN
1K 2.5V Dual Mode I2C™ Serial EEPROM

Microchip Technology
24LC21AT-I
1K 2.5V Dual Mode I2C™ Serial EEPROM
ru.datasheetbank.com